GIA is an award winning, home textile and garment export promoter in Pakistan
GIA services are trusted by customers all over the world.
A tale of our journey from Pakistan to the markets of the world
With 34 years of experience, GIA Export Marketing Services is one of the most
respected sourcing agencies in Pakistan. GIA was the very first Pakistani buying
agency to participate in the Heimtextil fair, Frankfurt, Germany in 1985. Precise and
meticulous inspection processes and detailed milestone monitoring for successful
quality and timely order management led to an expanding network of customers from
Germany, France, Spain, UK, Japan and North America. Today, GIA proudly offers
Ladieswear, Menswear, Childrenswear, Sportswear and a large variety of Home
Textiles (bed sheets, towels, gowns and more)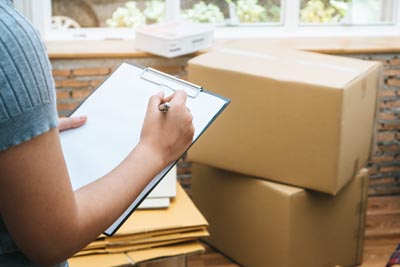 Rapid deliveries and small MOQs for E-commerce Businesses.
For the past two decades we have been working for mail-order catalog companies, we understand the requirements of photo based sales strategies. Our fast turn-around time in sampling for photos and sealers enables our customer to plan their seasonal sales. No need to worry about going out of stock again, our just-in-time order management supports your sales and storage strategy.
GIA recommended vendors are compliant with following certifications:
Empowerment through education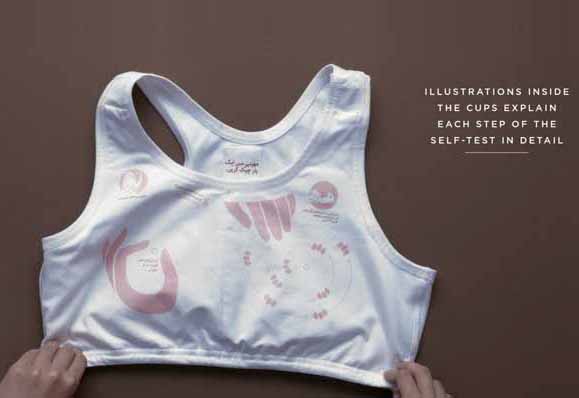 Enabling Breast Cancer awareness through product development.
In 2016, GIA worked for Tonic International, a Dubai based company to help with a breast cancer awareness project. For this project, a bra was re-created which had graphics on the inside of the cups to show women how to self test. The bra was designed by Tonic International and GIA worked with a local supplier to convert the design into a successful prototype order.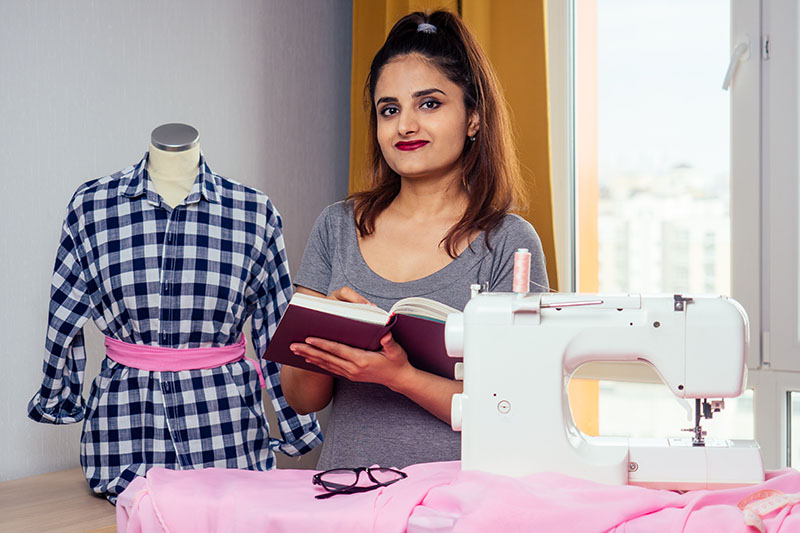 Internship opportunities for students
Every summer, GIA offers a select number of university students the opportunity to participate in a 6 week internship program. During this program students are exposed to all aspects of buying agency work.The students work under the supervision of an experienced GIA staff member, taken on factory visits and are given research tasks . At the end of the 6 weeks the students have a good understanding of various work opportunities available in the garment and textile industry.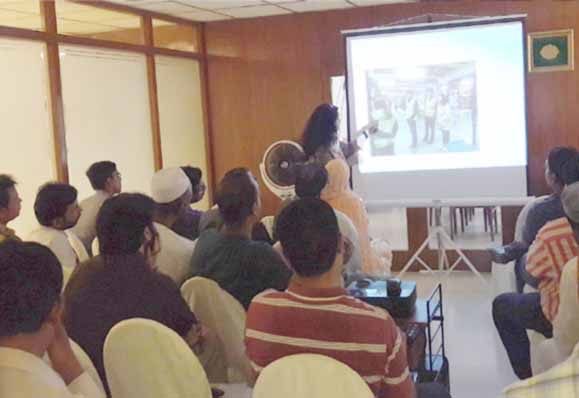 Capacity building for ethical sourcing
GIA management believes that a good product can only come from a vendor who is well aware of customer requirements and makes their own efforts to create a fair and conscientious working environment. This ideology is supported through GIA's regularly held capacity building workshops that help to identify problems and implement solutions that would lead to an ethical and socially conscious mindset amongst our suppliers.
Handpicked textile suppliers from Pakistan who have served the veterans of textile industry.​
Organized and attended by GIA's team members
GIA Director Atteqa Malik attended TPS (Toyota Production System) Training and visits to Textile Institutions in Japan during October 14-20, 2018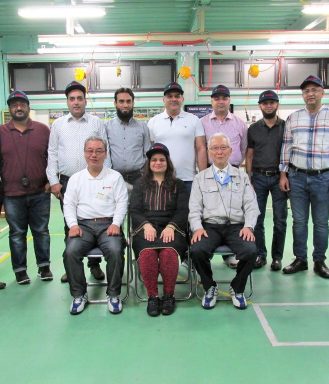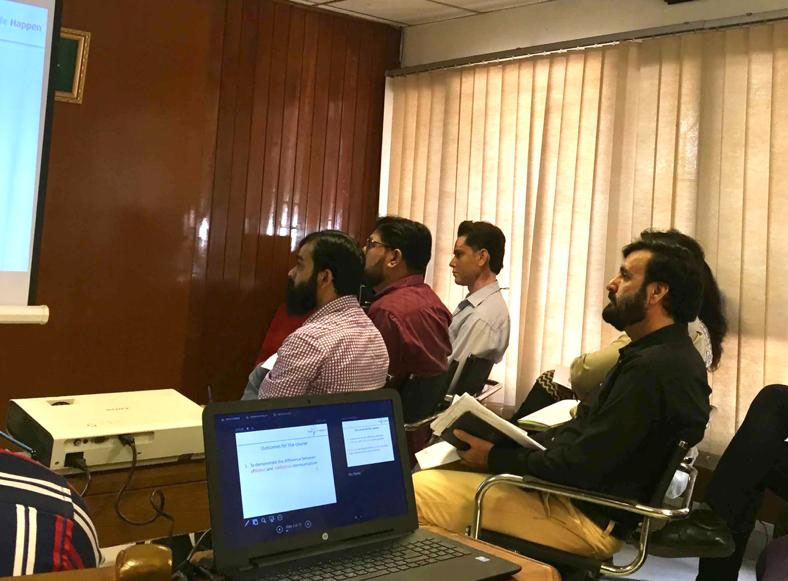 In August 2018 all GIA nominated suppliers attended the "Ethical Trade and Responsible Business Conduct in Global Supply " held by the Ethical Trading Initiative at a local hotel.
The training focused on ethical trade in line with international standards and instruments. Ethical Trading Initiative (ETI) delegation was on a visit to Pakistan and was present in the training as a resource.
GIA invited Life Coach Sayeda Habib to conduct a workshop on developing effective communication skills. This workshop was held for all GIA merchandisers and staff and took place at the GIA office premises in December 2018.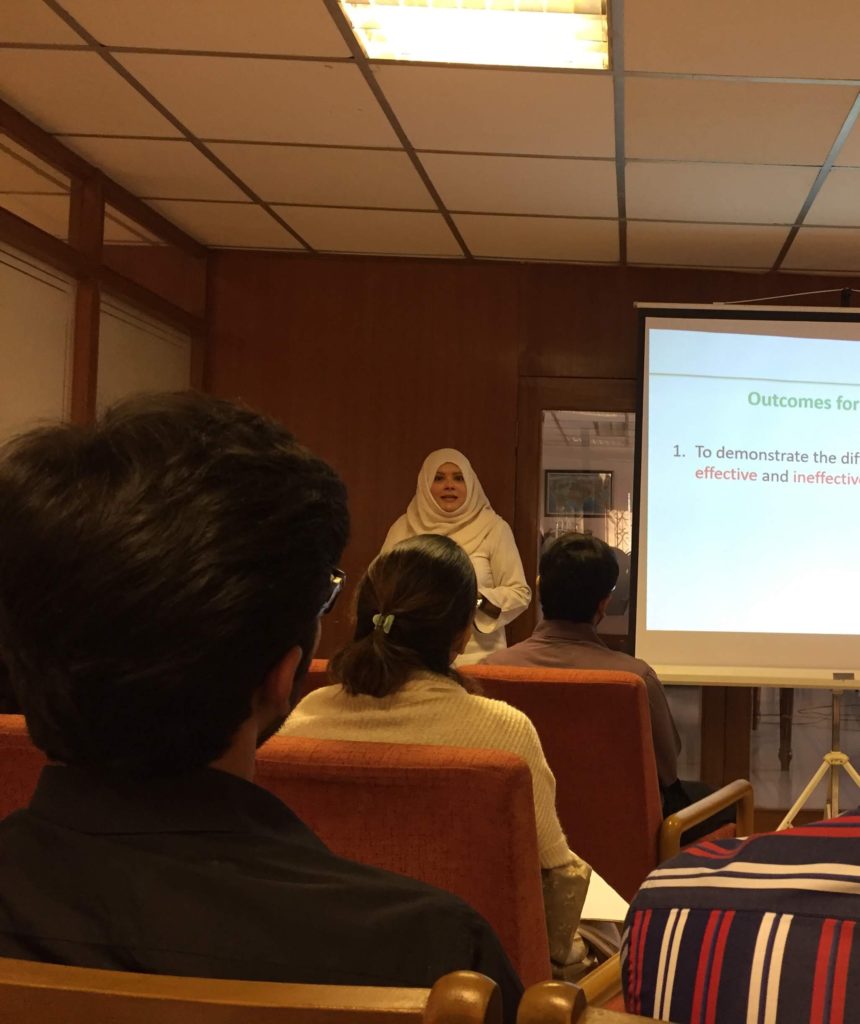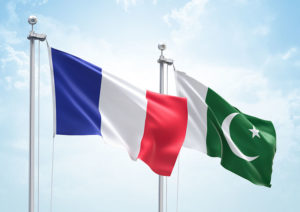 Uncategorized
GIA has received the Trade performance award for best buying agency to France from Pakistan France Business Alliance for the years 2009, 2016
Read More »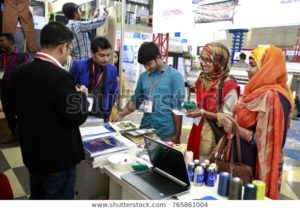 Uncategorized
In November 2017, GIA founding director Mr Ayaz Thaver who was also Chairman (Industry Expert Group) Textile, Leather & Garments for the German Pakistan Chamber
Read More »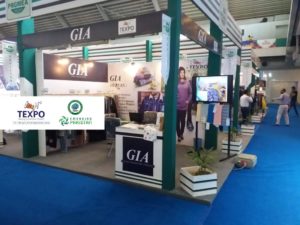 Uncategorized
5 GIA representatives participated in JICA Apparel Export workshop #2 November 2017 in Karachi In June 2016 GIA director Atteqa Malik was invited to become
Read More »
Source from the 8th largest exporter of textile commodities in Asia.
Don't know where to start ? We are here to help.